about Us
With a unique multi-disciplinary approach, the patients have access to latest treatment in General & Maternity services. The Clinic aims to provide different specialities under one roof.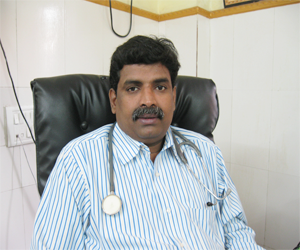 Dr. S.G.S. Dhananjaya- Managing Director B.U.; M.S.(UHS) (General Physician)
Sai Datta Multi Speciality Hospital is an unique concept of using state -of – the-art technology to provide Health care in a comfortable and welcoming environment. We take a great pride in the quality of our General & Maternity, Orthopaedic and the other speciality services and want to make your visit a pleasant experience.
Our aim is to offer good health for you and your family with our 24 Hours Speciality Services and make you to experience healthy life to the fullest.
The Hospital is ideally located on the Ground floor to Third Floor; offers a pleasant décor and ambience.Sai Datta Multi Speciality Hospital has attached Labs, 11 Bedded, Operation Theatre with latest equipments, Labour Room, Lab, X-Ray, A/C Rooms, Cubicales and Special Rooms with General Ward etc . An easy access is provided for special people with mobility problems. Using the latest techniques,technology and equipment helps to achieve better and accurate results
Facilities Available
Computerised ECG
Ultra Sound Scanning
Endoscopy
Clinical Pathology Lab
Laproscopic Surgeries
Pharmacy
Ambulance